Football
Erik ten Hag will be Man Utd's next manager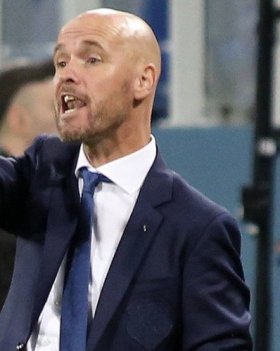 Manchester United are set to confirm the appointment of Erik ten Hag as their next permanent manager, ESPN claims.

The Red Devils have been searching for a new head coach in recent weeks, and have now identified Ten Hag as the perfect fit.
The club's hierarchy have come to the decision lately, but any announcement could be delayed until the end of the campaign.
Ten Hag is presently focused on Ajax's Eredivisie title hunt, and does not want any distractions for the remainder of the season.
Meanwhile, it has been reported that Mauricio Pochettino was considered by United, but a deal was not deemed viable for them.
While Ten Hag can be released from Ajax for £1.7m, it may cost a hefty £15m to sign Pochettino from Paris Saint-Germain.
United have decided against pursuing the Argentine. They are not convinced after his mixed run of fortunes at the Ligue 1 giants.
PSG have bowed out of the French Cup and Champions League this season. Pochettino has been the subject of fierce fan criticism.