Football
Yves Bissouma and Youri Tielemans to upgrade Arsenal's midfield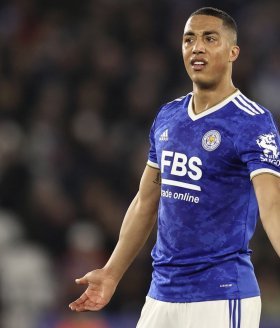 Yves Bissouma

has undoubtedly become one of the most desired transfers with consistent performances in the last couple of seasons. Arsenal had contact with Bissouma in the previous transfer window, but the deal collapsed, so the London club is going for a push this summer. His deal with Brighton ends next summer and is valued at around £30 million.

To pair Bissouma in the midfield, Arsenal is highly interested in bringing in Leicester's Yuri Tielemans. In the following weeks, its expected that Arsenal will make an opening £25 million bid for the Belgian. Tielemans is a highly talented player, and £25 million is a bargain if Arsenal can seal the transfer. The reason behind the low price is the fact that Tielemans has only one year left on his contract with Leicester City.
If these two talented players join Arsenal over the summer, we have to feel that the London club will have excellent midfield depth and quality. Bissouma and Tielemans can work wonders together as they play different roles in the midfield. Bissouma is more of a number 6, while Tielemans is a number 8, which will make a great combination, especially in the attack linking up with Marting Odegaard.
The problem for Arsenal is that they have to seal these deals as fast as they can because Chelsea, Manchester City and Liverpool are looking for midfielders. Bissouma and Tielemans might get on the radar of these English giants who can persuade the talented footballers to join their teams since they can offer Champions League football, and Arsenal can't.